Get in touch
Email: ohesham@gmail.com
Office: 3210 VSIM Building
Department of Systems and Computer Engineering
Carleton Univeristy
1125 Colonel By Drive, Ottawa, ON K1S 5B6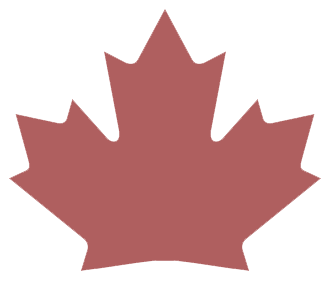 Canada
---
News & Events
2021

Journal Paper

Omar Hesham, and Gabriel Wainer. "Explicit Modeling of Personal Space for Improved Local Dynamics in Simulated Crowds." ACM Transactions on Modeling and Computer Simulation (TOMACS) 31.4 (2021): 1-29.

Journal Paper

Omar Hesham, and Gabriel Wainer. "Advanced models for centroidal particle dynamics: short-range collision avoidance in dense crowds." SIMULATION (2021): 00375497211003126.

2019

Dissertation

Centroidal Particle Dynamics: An Explicit Model of Pedestrian Personal Space for the Simulation of Short-Range Collision-Avoidance and Emergent Motion Patterns in Dense Crowds, under supervision of Prof. Gabriel Wainer.

May 2018

Conference Paper

St-Aubin B., Hesham O., Wainer G. "A Cell-DEVS Visualization and Analysis Platform" accepted at SummerSim 2018, Bordeaux, France.

March 2018

Thesis Proposal Defence scheduled for March 5th, 2018.

February 2018

Conference Paper

"Observed Behaviours in Simulated Close-range Pedestrian Dynamics" accepted at SimAUD 2018, Delft, the Netherlands.

January 2018

Conference

Hesham O., Joslin C. and Ansara R. (2018). Interactive Anisotropic Tearing of Elastic Solids. In Proceedings of the 13th International Joint Conference on Computer Vision, Imaging and Computer Graphics Theory and Applications - Volume 1: GRAPP, 256-263, 2018, Funchal, Madeira, Portugal.

September 2017

0b11101

March 2017

Nominated for an Outstanding TA Award for the 2016-2017 academic year.
Nomination Letter (Dr. Ramy Gohary)

January 2017

Award

Bernard Pagurek and Murray Woodside scholarship for outstanding SCE students (2017).

Conference Paper

"Context-sensitive Personal Space for Dense Crowd Simulation" accepted at SimAUD 2017, Toronto, Canada.

Awarded

Best Student Paper

TA

SYSC3601 Microprocessor Systems (Intel x86) (Winter 2017 Term - Dr. Ramy Gohary).

Lab prep with SDK-86 boards

September 2016

TA

SYSC3006 Computer Organization: ARM Assembly (Fall 2016 Term - Dr. Ramy Gohary).

May 2016

Conference Paper

"Centroidal Particles for Interactive Crowd Simulation" was accepted at SummerSim 2016, Montreal, Canada.

March 2016

Pleasantly surprised to hear that I've been nominated for an Outstanding TA Award for the 2015-2016 academic year. I know it sounds corny, but to me the pleasure of teaching is its own reward. So thank you to those who've nominated me; I'm honored to hear that I've contributed positively to your learning experience at Carleton.

February 2016

Award

Ontario Graduate Scholarship (OGS) for the 2016-2017 academic year.

Conference Paper

"Crowd Modeling in the Sun Life Building" was accepted at SimAUD 2016, London, UK.

Abstract

|

Postprint

|

Proceedings

|

Videos

January 2016

TA

SYSC3303 Real-time Concurrent Systems (Winter 2016 Term - Dr. Lynn Marshall).

October 2015

Award

Queen Elizabeth II Graduate Scholarship in Science & Technology (QEII-GSST) for 2015-2016.
My CellDEVS visualizer was used in a Computational Neuroscience course at UBA (University of Buenos Aires).

September 2015

TA

SYSC3006 Computer Organization: ARM Assembly (Fall 2015 - Dr. Trevor Pearce).

August 2015

Demo of real-time squishy particles made in Summer 2015, first pulished in March 2016. Written in Processing 3.0 (Java+OpenGL). I call them softicles because why not. They look so calming, like a zen garden. I want some on my phone!

May 2015

Received funding to research the discrete-event simulation of crowd and pedestrian dynamics, building on the work of Michael Van Schyndel.
Moved into my new office at the VSIM building, room 3210; grateful for how spacious and private it is; no windows though #whoNeedsVitDAnyway

January 2015

TA

SYSC3303 Real-time Concurrent Systems (Winter 2015 Term - Dr. Mohamed Ibrahim).

September 2014

TA

IMD4003 3D Computer Animation (Fall 2014 - Dr. Chris Joslin).
Joined the ARS Lab to pursue a Modeling and Simulation (M&S) PhD topic under the supervision of Dr. Gabriel Wainer.

August 2014

Just got back from SIGGRAPH Vancouver, an amazing showcase of the latest in animation and computer graphics research. My buddy Chris Taylor and I got to reunite with some old friends and classmates. It was my first visit to beautiful Vancouver. Overall, a wonderful geeky way to cap the summer.

May 2014

Completed my PhD comprehensive exam. Topics: Operations Research (major) and Computer Architecture (minor).
Examiners:

Dr. Anthony Whitehead (CarletonU)
Dr. Paola Flocchini (uOttawa)

Chaired by Dr. Ali Arya.

March 2014

My educational channel, Koldora, became the top organic search result for the Voronoi Diagram, with over 100 hours of viewership and growing (1300 hours as of May 2016). I hope I can find the time to produce more material for the channel. I don't know why, but this mini-success feels oddly satisfying (like earning your first paycheck type of thing).

January 2014

TA

IMD3002 3D Computer Graphics (Winter 2014 Term - Dr. Chris Joslin).

May 2013

TA

SYSC3006 Computer Organization: x86 Assembly Programming (Summer 2013 - Course by: Graham Eatherley).

January 2013

Gained admission to the PhD in Electrical and Computer Engineering program at Carleton University. I'll be studying under my MSc supervisor and long-time mentor, Dr. Chris Joslin. My admission includes a base funding package of $20k/year in the form of: Graduate Scholarship, Dean's Scholarship, Research Assisantship (RA), and Teaching Assistantship (TA).